Organising your wedding can be stressful, all eyes on you for one of biggest days of your life! But more and more weddings are now taking on a more relaxed feel as the formalities of the big day are now seen to consume too much of the fun and happiness away from the occasion. Read on for some top tips on how to create a more relaxed vibe to your day, allowing you to ultimately enjoy yourself with your partner.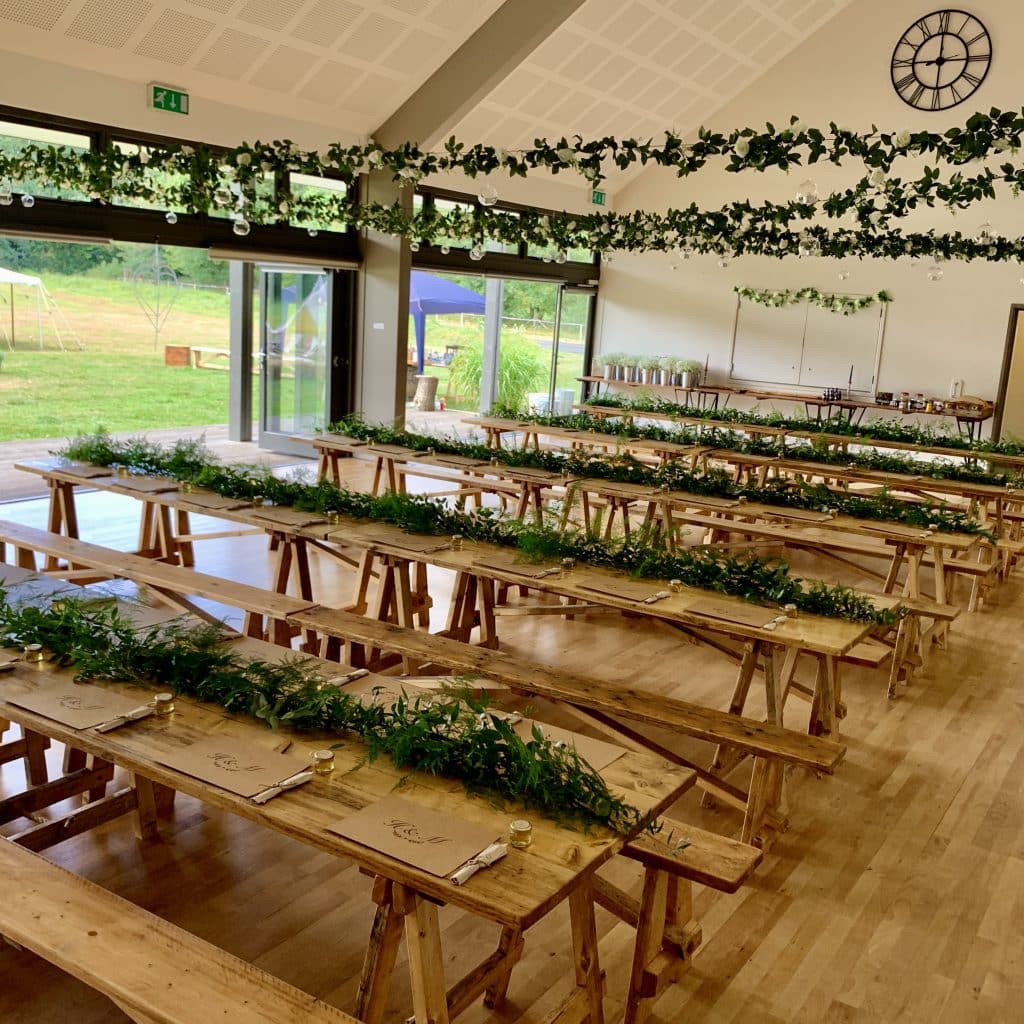 The venue
The tradition of the stately home, the quaint church or the posh hotel has really been challenged of late. They are all still fabulous choices, but the increase in tipi weddings, farm locations, festival weddings and alike has really grown. Guests watching you take your vows sitting on hay bales, brides and grooms in wellies, and who cares if it might rain, isn't that what umbrellas are for!?

The seating plan
This can always be a contentious issue, so remove the concept of it ever becoming an issue. Ask yourself, is a top table even required? It's pretty obvious who the day is about and why guests are there to celebrate. You have eyes on you all day, do you want people staring at you as you eat too? Try our rustic trestle tables and benches here to create that cosy, inclusive feeling at dinner for everyone.

The first dance
Eeek, have you practiced? Have you picked the right song, is someone going to stand on the bride's dress? What about making it a first dance for everyone, picking a really good uplifting happy tune, or if you have children then make it a first family dance instead.
The cake
This is where you pretend to love your 3 tier 'traditional' wedding cake. The one that no one eats but costs you a fortune? This is your wedding so ensure your personality is reflected. If you hate cake, go for 3 tiers of cheese or a 3 tier pork pie wedding cake. If you still want cake then choose cakes you enjoy, like chocolate, lemon drizzle or Victoria sponge? The list is endless, and also exciting to create something you and your guests will actually eat!!
The food
A sit down formal 3 course dinner can be long and really difficult if you have lots of children and babies to entertain too. How about scraping the idea completely and going for something like a hog roast instead? (with a vegetarian option too of course), hire a fish and chip van or just have a huge buffet!? Who doesn't like a good buffet!?
The guest list
Its sometimes hard to remember that this is your day, so it's actually up to you and your partner who attends your wedding. It's not for anyone else to decide. Have as many or as few people and make sure it's the people that count, the people that care and the people that you love.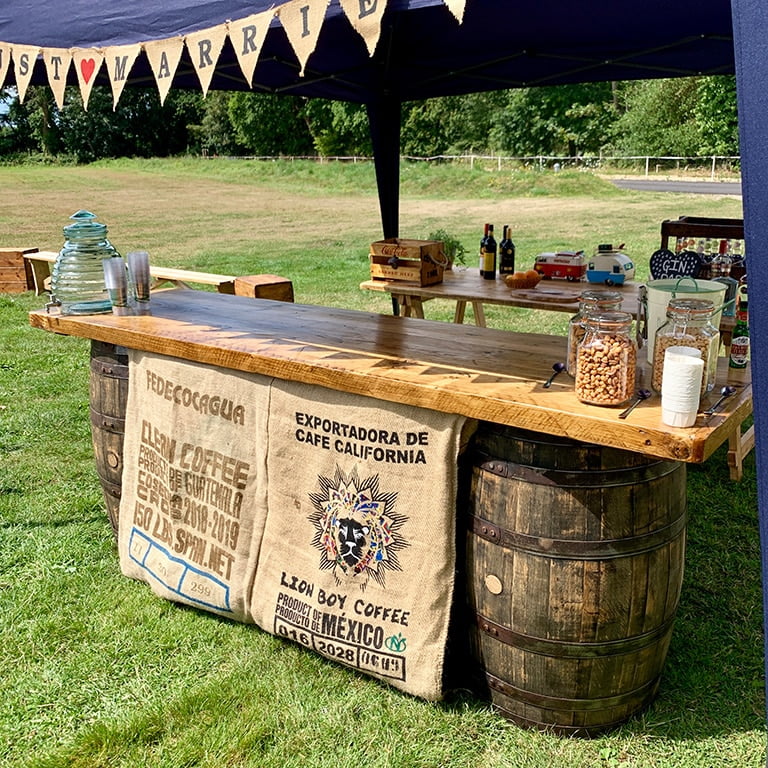 The bit in-between
You know, the bit after you are married and you are busy having lots of photos taken, and your guests are milling around before you make your grand entrance back to join everyone?
There are so many options to entertain your guests. Set up a barrel bar, alongside some garden games like croquet, giant jenga and bowls. This is not only great for children but adults love it too. If you are indoors, entertainers such as magicians and caricature artists are some alternatives.
Finally the best piece of advice is to take in every moment as it goes by so very fast!
To learn more or get advice on rustic wedding furniture rentals get in touch today.

This blog was made possible by our friends at Housecosy. Specialists in furniture and homewares. Helping you create your dream home (after you have had your dream wedding of course!).